新聞稿

第十屆「愛心相連大行動」籌款活動揭幕
香港紅十字會與眾一同「熊」式分享
Photos: http://www.seedland.hk/press/redcross/pio2012/1/
Press release: http://www.seedland.hk/press/redcross/pio2012/1/pio_c.doc
(香港‧2012年11月24日) 香港紅十字會舉辦的「愛心相連大行動」義賣籌款活動今天正式踏入第十屆!大會鼓勵「熊式分享」,特別設計了兩款可以讓大眾盛載愛與關懷的義賣品 -- 「『壺』淘熊」保溫瓶及「寶貝熊」萬用袋,鼓勵大眾一同向身邊人分享寶物。
在今天舉行的啟動禮上,一眾主禮嘉賓聯同活動榮譽大使陳奐仁先生,各自掏出「寶物」,包括愛心,歡笑,禮物以及支持,投入「寶貝熊」內。集各人的慷慨支持,「寶物」瞬間幻化為「『壺』淘熊」。他們更與現場觀眾一同舉杯慶賀十周年,一同分享歡樂。參與掏寶的嘉賓包括:
- 香港紅十字會總監黃兆光先生、
- 活動鑽石贊助雋思集團市場傳訊經理李詠雪女士、
- 活動鑽石贊助三星電子香港有限公司市務總裁周文榮先生,以及
- 活動金贊助傑特貝林(亞太區)有限公司北亞洲區業務經理周玉儀女士。
黃兆光先生回顧活動十載發展時指出:「『愛心相連大行動』十年來錄得驕人成績,實有賴社會各界支持,將「愛」「相連」,無私獻出自己的「寶物」,讓本會得以持續推行各項人道服務,幫助更多有需要的人。我們期望『愛分享.分享愛』的精神可以一直延續並擴展,與大眾一同實踐人道理念。」
陳奐仁先生首次成為「愛心相連大行動」活動榮譽大使,他於啟動禮後馬上落力向圍觀市民推銷義賣品,並興奮地表示:「「『壺』淘熊」」及「寶貝熊」既可愛又實用,大家可以投進不同的「寶物」,然後與親友分享,讓今個冬日充滿「熊」式感謝及驚喜。」
設計獨特義賣品
本會每年精心設計的義賣品,均大受歡迎,義賣成績更屢創新高。
第十屆特別推出能盛載大家的愛與關懷的義賣品:-
- 「『壺』淘熊」為容量350毫升的保溫瓶,可保溫或保冷,慈善價港幣98元。
- 「寶貝熊」為以熊仔形狀設計的萬用袋,慈善價為港幣68元。
市民更可捐出「『壺』淘熊」,經由本會作「愛心轉贈」,轉送給本地、內地及世界各地的弱勢社群,讓他們也感受到來自遠方的愛和溫暖。
感謝各界支持
本會衷心感謝各界支持,協助凝聚龐大的愛心力量,包括:-
- 擔任鑽石贊助: 雋思印刷有限公司 及 三星電子香港有限公司
- 擔任金贊助: 傑特貝林(亞太區)有限公司
- 多家商戶全力協助,包括: 百佳超級市場、INTERNATIONAL、TASTE、FUSION、GOURMET、GREAT、SU-PA-DE-PA、屈臣氏酒窖、豐澤、屈臣氏個人護理店、Neway、Wise-Kids、購物生活易、新城廣播有限公司、太陽娛樂文化及新鴻基地產
- 啟動禮場地贊助: 荃新天地2期。

義賣品資料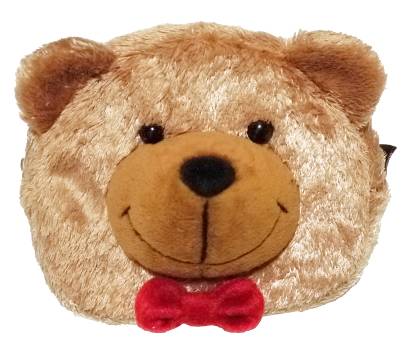 「寶貝熊」萬用袋
慈善價港幣68元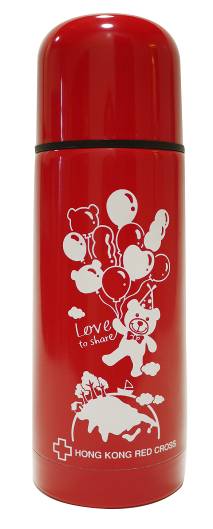 「『壺』淘熊」保溫瓶
慈善價港幣98元

銷售點
1. 通過「購物生活易」網上訂購 (只限「寶貝熊」) http://www.esdlife.com/campaign/eshop/20121119rcpion/index.html
2. 指定商舖銷售點 (只限「寶貝熊」)
- 百佳超級市場 / INTERNATIONAL / TASTE / FUSION / GOURMET / GREAT / SU-PA-DE-PA / 屈臣氏酒窖
- 豐澤
- 屈臣氏個人護理店
- Neway / CEO Neway
- Wise-Kids
3. 慈善義賣地點 (「『壺』淘熊」及「寶貝熊」)
- 各區戶外地點,包括港鐵站附近及各大商場

香港紅十字會簡介
香港紅十字會成立於1950年,屬世界最大的人道網絡之成員。本會積極推動社群,本著人道理念與志願服務精神,竭力保護生命、關懷傷困、維護尊嚴。服務涵蓋輸血服務、骨髓及臍帶血捐贈服務、賑災備災、急救及健康護理訓練、青年及義工事務、尋人、特殊教育及復康服務等範疇。詳情請瀏覽: www.redcross.org.hk。
關於「愛心相連大行動」
香港紅十字會的「愛心相連大行動」於2003年首辦,希望透過活動向公眾傳揚「分享與關懷」的精神,現已成為本會每年的主力籌款項目之一。活動強調團結力量的重要性,帶出只要攜手將「愛心」「相連」,便能凝聚「愛心力量」幫助更多有需要人士,為他們送上暖暖的關心和祝福。
電話: 2802 0016
電郵: pass-it-on@redcross.org.hk
網頁: www.redcross.org.hk/web/pio2012
Facebook: www.facebook.com/hkrcpion
傳媒查詢
香港紅十字會 傳訊及資源發展部
經理 陳竹雅小姐 (2507 7506/ joyce.chan@redcross.org.hk)
助理經理 陳潔雯小姐 (2507 7521/ peggy.chan@redcross.org.hk)

~ 完 ~
Press Release
Hong Kong Red Cross calls on public to share love
in the 10th "Pass-it-On" Annual Fundraising Campaign
Photos: http://www.seedland.hk/press/redcross/pio2012/1/
Press release: http://www.seedland.hk/press/redcross/pio2012/1/pio_e.doc
(Hong Kong, 24 November 2012) The "Pass-it-On" Annual Fundraising Campaign, organized by the Hong Kong Red Cross (HKRC), officially marched into its 10th anniversary today. Two charity items are specially designed -- the Red Cross
SillyBilly Bear vacuum bottle and the Red Cross
Babe Bear pouch, to encourage the public to fill them up with precious love and care, and share with those around us.
At the Kick-off Ceremony today, officiating guests joined Mr Hanjin Tan, the Chief Ambassador of the Campaign, to generously donate their "treasures" – love, smile, gift and support - to the Red Cross+Babe Bear. The "treasures" were instantly turned into the Red Cross
SillyBilly Bear. Guests joined the audience in a toast to the 10th Anniversary of the Campaign. The guests included:-
- Mr Luke Wong, Director of the HKRC;
- Diamond Sponsor Ms Amy Lee, Marketing Communications Manager of QP Group
- Diamond Sponsor Mr Lawrence Chow, Chief Marketing Officer of Samsung Electronics H.K. Co, Ltd;
- Gold Sponsor Ms Phoebe Chau, Regional Manager, North Asia of CSL Behring Asia Pacific Ltd.
Mr Luke Wong retraced the Campaign's history, "It is the enormous power of love from the general public that makes this charity sale event so successful over the past decade. Our heartfelt thank for all the "treasures" that the public have given to HKRC, which enabled us to continue our humanitarian services for the needy. We hope that the spirit of "Love to Share, Share to Love" will continue to spread out in our community."
Mr Hanjin Tan, who joins the Campaign for the first time as Ambassador, volunteered to work at the outreach sales counter immediately after the Ceremony. Acting as an enthusiastic 'salesman' for charity, he said, "The Red Cross
SillyBilly Bear and Red Cross
Babe Bear are adorable and practical. You can put different 'treasures' into them and share with your beloved ones. Let's join hands with the Bear and make this winter full of gratitude and surprises."
Uniquely Designed Charity Sale Items
The charity sale items uniquely designed by the HKRC these years are always well received, leading to record-breaking sales time and again. In celebration of the Campaign's 10th anniversary, two charity sale items for filling up with love and care are launched:-
- Red Cross
SillyBilly Bear, a 350ml vacuum bottle for keeping drinks warm or cold, for a donation of HK$98.
- Red Cross
Babe Bear, a bear-head shaped multi-functional pouch, for a donation of HK$68.
One may also re-gift the Red Cross+SillyBilly Bear via the HKRC network to the underprivileged population in Hong Kong, Mainland China and overseas, as a gift of love and care from afar.
Thanks to Support from Sponsors
HKRC would like to thank:
- Diamond Sponsors: QP Printing Limited and Samsung Electronics H.K. Co.,
- Gold Sponsor: CSL Behring Asia Pacific Ltd
- Supporting units: PARKnSHOP, INTERNATIONAL, TASTE, FUSION, GOURMET, GREAT, SU-PA-DE-PA, Watson's Wine, FORTRESS, Watsons Your Personal Store, Neway, Wise-Kids, ESDlife, Metro Broadcast, Sun Entertainment Culture Limited and Sun Hung Kai Properties Ltd.
- Venue sponsor for Kick-off Ceremony: Citywalk 2.
Details of Charity Sale Items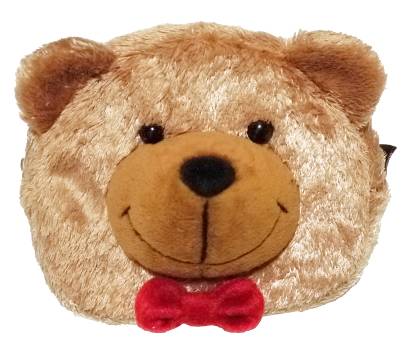 Red Cross
Babe Bear Pouch
Size︰15cm width x 12.5cm height
Charity Price HK$68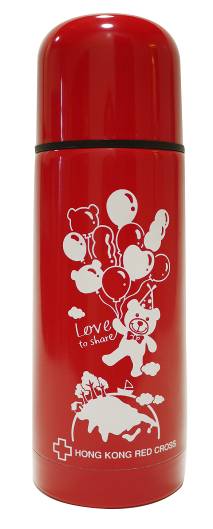 Red Cross
SillyBilly Bear Vacuum Bottle
Size︰7cm diameter x 19.5cm height / Capacity:350ml
Charity Price HK$98
Available at the following spots
1. ESDlife (Red Cross
Babe Bear only)
http://www.esdlife.com/campaign/eshop/20121119rcpion/index.html
2. Retail Outlets (Red Cross
Babe Bear only)
- PARKnSHOP/ INTERNATIONAL / TASTE / FUSION / GOURMET / GREAT / SU-PA-DE-PA / Watson's Wine
- FORTRESS
- Watsons Your Personal Store
- Neway / CEO Neway
- Wise-Kids
3. Outreach Charity Sale Points
- Territory wide outdoor locations, some of which are near the exits of MTR stations and shopping malls

About Hong Kong Red Cross
The Hong Kong Red Cross was established in 1950. We belong to one of the world's largest humanitarian network and dedicate ourselves to protecting human life, caring for the health of the vulnerable and respecting human dignity by mobilizing people to serve voluntarily for the cause of humanity. Our services include blood transfusion service, bone marrow and cord blood donation, disaster relief and preparedness, first aid and health training, youth and volunteer programmes, tracing, special education and rehabilitation services. (For more information: www.redcross.org.hk)
About "Pass-it-On" Campaign
Aiming to raise funds in support of the humanitarian work of the Hong Kong Red Cross and to promote the "Share and Care" spirit amongst people, the HKRC has been organizing the Pass-it-On Campaign since 2003. The charity sale campaign has become one of HKRC's key annual fundraising events. It encourages people to care not only for their families and friends, but also for those close and afar who are less fortunate and in need. It emphasises the power of joining hands, that when we all put ourselves together, an enormous loving power can be accumulated to help those who are in need. It is a fundraising campaign that relies on this "pass-it-on effect" amongst people to spread the "share and care" spirit.
Hotline: 2802 0016
Email: pass-it-on@redcross.org.hk
Website: www.redcross.org.hk/web/pio2012
Facebook: www.facebook.com/hkrcpion
Photo Caption:
Media Enquiry
Hong Kong Red Cross
Communications and Resources Development Department
Ms Almeida Joyce Chan, Manager (2507 7506/ joyce.chan@redcross.org.hk)
Ms Peggy Chan, Assistant Manager (2507 7521/ peggy.chan@redcross.org.hk)
~ End ~