Please scroll down for English
新聞稿
即時發布                                      

香港紅十字會「愛心相連大行動2019」十一月揭幕
召集魔幻烘焙師 親手送上熱烘烘的「愛與關懷」
Online version: http://www.public.seedland.hk/press/redcross/1910-PIO/
Press release and Photos: Click Here (OneDrive) or Download (Zip)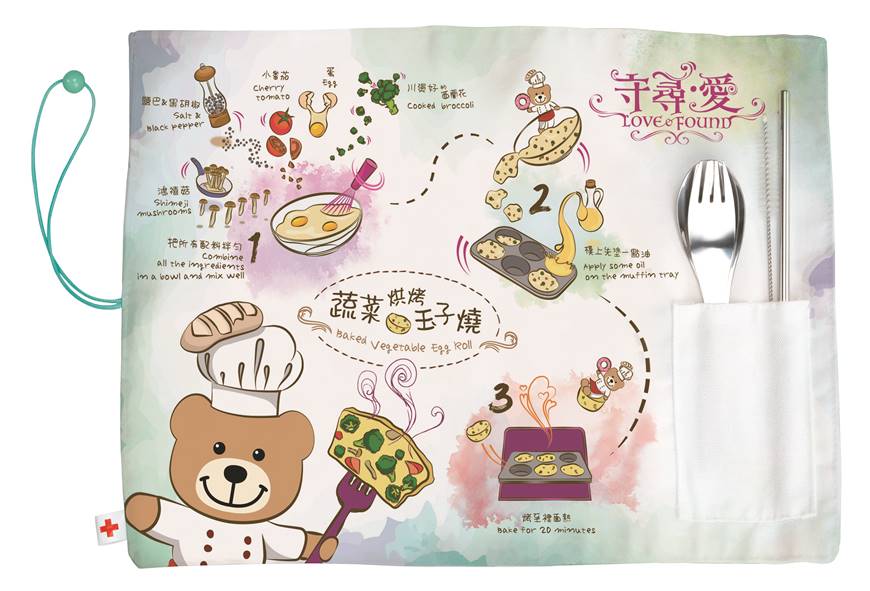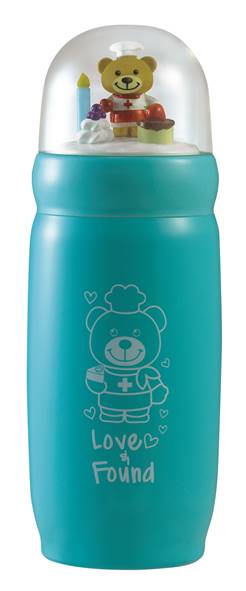 (香港‧2019年10月11日)一年一度的香港紅十字會大型義賣籌款活動「愛心相連大行動」步入第十七屆,將於今年11月揭開序幕。整個活動為期兩個半月,並繼續傳承「守尋.愛」的主題,聯同「愛心相連大行動」榮譽大使方力申,透過一連串的活動,合力把「愛與關懷」的訊息傳遍每個角落。
今年「愛心相連大行動」榮譽大使方力申與活動主角迪迪熊將化身成「迪迪熊愛心烘焙學院」的魔幻烘焙師,召集公眾加入愛心行列。大家可以參加於11月23日和30日舉辦的活動,製作美味的愛心糕點,並把新鮮焗製的糕點送到老人院舍,為院舍的每位長者送上愛與關懷。參加者更可與院舍內的長者進行一系列的遊戲、表演等互動環節,共度一個歡樂下午。
此外,公眾可以透過捐款和參與慈善義賣,購買兩款造型精緻可愛、設計實用的義賣品「迪迪熊『愛烘焙』餐具套裝」以及「迪迪熊『愛分享』保溫壺」,以愛心支持紅十字會的人道工作,幫助社會上更多有需要的人士;或支持愛心轉贈計劃,將保溫壺捐出,經香港紅十字會網絡送予不同地方的弱勢社群。兩款義賣品將於11月在外展義賣攤位發售,公眾亦可登入「紅十字物品專門店」(rschop.redcross.org.hk)、「掌舖」(www.boutir.com)、「生活易」(www.esdlife.com)或「HKTVmall網上購物平台」(www.hktvmall.com)訂購,其中迪迪熊「愛烘焙」餐具套裝亦會於指定百佳超級市場、FUSION、TASTE、INTERNATIONAL、food le parc、GOURMET、GREAT FOOD HALL、SU-PA-DE-PA、屈臣氏和豐澤有售。
關於香港紅十字會
詳情請瀏覽 www.redcross.org.hk。
關於「愛心相連大行動」
香港紅十字會的「愛心相連大行動」於2003年首次舉辦,現已成為香港紅十字會年度大型籌款項目之一。活動旨在向公眾傳揚「分享與關懷」的精神,強調團結力量的重要性,帶出只要攜手將「愛心」「相連」,便能凝聚「愛心力量」幫助更多有需要人士,為他們送上暖暖的關心和祝福。
活動查詢
電話:+852 2802 0016 網頁:pio.redcross.org.hk
電郵:pass-it-on@redcross.org.hk Facebook:www.facebook.com/hkrcpion
~ 完 ~
發稿:香港紅十字會
代行:一口田有限公司
電話:+852 3583 3100 傳真:+852 3583 1331 電郵:info@seedland.hk

如欲查詢詳情、索取照片或安排專訪,歡迎致電+852 3583 3300/+852 6698 2252或電郵至 anne@seedland.hk 與Ms Anne Fung聯絡。     
香港紅十字會聯絡
傳訊及資源發展部經理 許淑燕
(+852 2507 7506/+852 9860 2375/grace.hui@redcross.org.hk)
傳訊及資源發展部助理經理 朱皓怡
(+852 2507 7521/+852 6198 6266/cayden.chu@redcross.org.hk)
Press Release
For Immediate Release
Hong Kong Red Cross "Pass-it-On Campaign 2019" Kicks Off in November
Calling Upon Magical Pâtissiers to Deliver Warmly Baked "Love & Care"
Online version: http://www.public.seedland.hk/press/redcross/1910-PIO/
Press release and Photos: Click Here (OneDrive) or Download (Zip)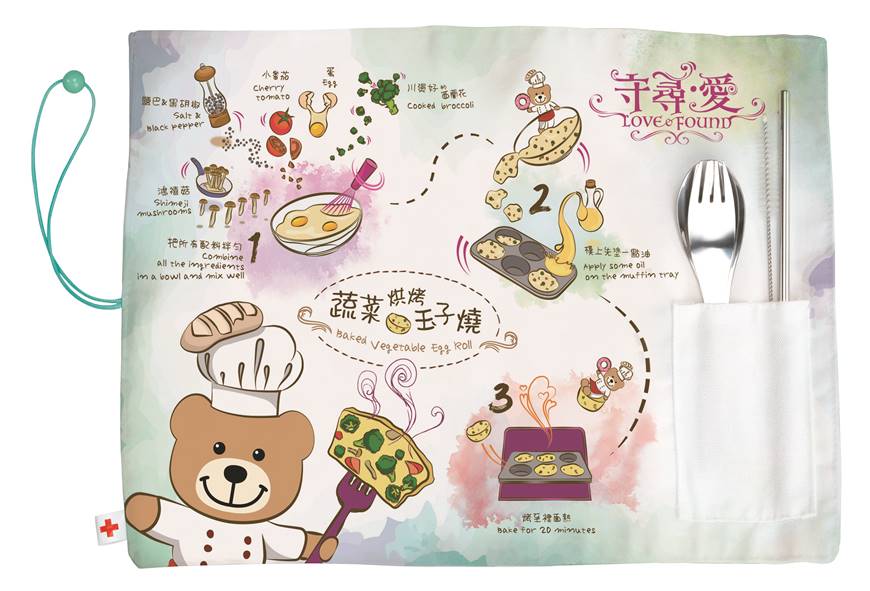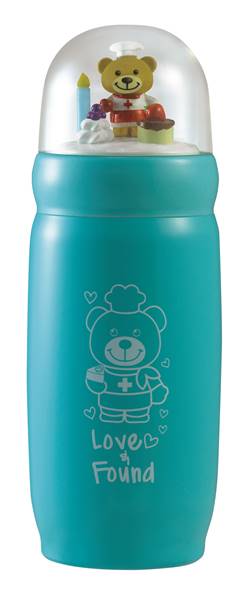 (Hong Kong, 11 October, 2019) The Hong Kong Red Cross (HKRC) annual charity sale program "Pass-it-On Campaign", which is stepping into its 17th year, will be launched in November this year and will last for two-and-a-half-month. Succeeding the theme of "Love & Found" together with its Chief Ambassador, Mr. Alex Fong, the Campaign aims to spread the message of "love and care" to every corner of our city through a series of events.
This year, Chief Ambassador Mr. Alex Fong and the Campaign icon "Reddie Bear" will be disguised as magical pâtissiers of "Reddie Bear Love Pastry Academy". Public are also invited to join the campaign as magical pâtissiers and prepare "love pastries" on the 23 and 30 November, 2019. Then participants will bring freshly baked love pastries to elderly care centers, sharing the warm sweets embodying "love and care" with the elderly. Participants can also take part in a series of interactive activities like games and performances, spending a joyous afternoon with the elderly.
The public can also render support to the HKRC through a cash donation and the charity sale to empower its humanitarian works to help more people in need. The two charity sale items available this year are Reddie Bear "Bake with Love" Cutlery Set and Reddie Bear "Love to Share" Bottle, both are functional and lovely. A Gifted Bear Program which one can purchase and re-gift Reddie Bear "Love to Share" Bottle to the underprivileged population via the HKRC network is also available. Both Reddie Bear items are available at the outreach counters, as well as the following websites, rcshop.redcross.org.hk, www.boutir.com, www.esdlife.com or www.tvmall.com. In addition, Reddie Bear "Bake with Love" Cutlery Set is also available at selected PARKnSHOP, FUSION, TASTE, INTERNATIONAL, food le parc, GOURMET, GREAT FOOD HALL, SU-PA-DE-PA, Watsons and FORTRESS.
About the Hong Kong Red Cross
Please visit www.redcross.org.hk for details.
About "Pass-it-On Campaign"
Aiming to raise funds in support of the humanitarian work of the Hong Kong Red Cross and to promote the "Share and Care" spirit amongst people, the HKRC has been organizing the Pass-it-On Campaign since 2003. The charity campaign has become one of the HKRC's key annual fundraising events. It encourages people to care not only for their families and friends,
but also for those close and afar who are less fortunate and in need. It emphasizes the power of joining hands, that when we all put ourselves together, an enormous loving power can be accumulated to help those who are in need. It is a fundraising campaign that relies on this "pass-it-on effect" amongst people to spread the "share and care" spirit.
Campaign Enquiries
Hotline: +852 2802 0016 Website: pio.redcross.org.hk
Email: pass-it-on@redcross.org.hk Facebook: www.facebook.com/hkrcpion
~ END ~
Released by Seedland International Limited
On behalf of the Hong Kong Red Cross
Media enquiries
Seedland International Limited
Tel: +852 3583 3100       Fax: +852 3583 1331
Website: www.seedland.hk     E-mail: info@seedland.hk
Contact: Ms. Anne Fung (+852 3583 3300/ anne@seedland.hk)
Contacts of Hong Kong Red Cross
Grace Hui, Manager, Communications and Resource Development
(+852 2507 7506/ +852 9860 2375/ grace.hui@redcross.org.hk)
Cayden Chu, Assistant Manager, Communications and Resource Development
(+852 2507 7521/ +852 6198 6266/ cayden.chu@redcross.org.hk)