新聞稿(即時發佈)                                   2011年5月25日
致總編輯/港聞版編輯/副刊版編輯/教育版編輯/親子版編輯

兒童品德教育先鋒JEMS Learning House暑期課程
走進失明人士的世界  展開不一樣的學習體驗
為孩子送上一個關愛滿溢的暑假

失明及失聰的作家、政治家及演說家海倫˙凱勒熱愛生命、永不放棄的故事震撼世界,亦為後世樹立逆境自強的好榜樣。她有一句名言:「世界上只有一件事比失明更壞,那就是沒有遠見。」發人深省,叫身體健全者和殘障者都終身受用。
大概為人父母和師表者都認同──親身體驗是最有效的教育方式。常言道,眼睛是「靈魂之窗」,若要令孩子明白視力的可貴,最直接的方法就是讓他們體驗失明人士的生活。以英語授課的學習中心JEMS Learning House,自成立以來一直致力為12歲以下兒童提供優質品德教育,這個夏天,JEMS更以「失明」為主題舉辦暑期課程,讓孩子從中認識自己的身份、建立對社會的責任感、學習尊重他人。
惻隱之心,人皆有之。這一份關愛之心,正驅使我們建立承擔感,主動向有需要人士伸出援手。然而,JEMS Learning House創辦人馬露明校長卻認為,牽動孩子的惻隱之心只不過是教育的第一步,培養他們的同情心,並引導他們付諸行動、關心他人方是重點。她的目標是把每個孩子培育成自信、富責任感、充滿愛心以及願意服務社群的傑出社會小成員(Junior Excellent Member of Society)。在JEMS的Blindness Brings Gratitude to Light暑期課程中,學生會透過名人海倫˙凱勒的故事,瞭解失明人士在生活中面對的種種困難,繼而學會欣賞他們克服障礙的決心。除了課堂的學習,JEMS的學生更有機會參與十字路口基金會的「Blind X-perience」失明體驗旅程,在一片漆黑的森林場景中體會置身黑暗世界的感受。在課程的最後,同學更會學以致用,為心光盲人院暨學校的學生舉辦同樂日。JEMS希望學生透過親歷黑暗旅程和與失明孩子近距離接觸,真切體會失明者的感受,從而反思生命,為這個暑假添上意義。體驗過後,孩子將對自己所擁有的更加感恩、對人生更加積極、面對困難更加堅毅,並且更懂得以同理心看待跟自己不同的人。
上述課程專為6至12歲的兒童而設,為期10天。JEMS Learning House同時為3至5歲幼童提供為期5天的基礎課程,以較簡單的「眼鏡體驗」取代「失明體驗」旅程,讓他們透過戴上特製眼鏡,感受各種失明狀況,讓年紀小小的孩子掌握對失明的基本概念。課程以「獨特性」、「同理心」及「感恩之心」為主旨,讓孩子能設身處地領會失明人士的情況,藉此學會感恩及珍惜所有,並對於每個人的獨特性有深入的體會。
如此獨特的失明體驗,必定能讓孩子擴闊視野,開發對生命的洞見。在這個夏天,就由JEMS Learning House帶領孩子踏上奇妙旅程,豐富他們的生命,培養他們成為「傑出社會小成員」。
JEMS暑期課程:
Keep the Blind in Mind(5天課程)
對象:3至5歲
教學目標:獨特性、同理心、感恩之心
課程焦點:模擬視障體驗遊戲、每天撰寫日誌紀錄感想
Blindness Brings Gratitude to Light(10天課程)
對象:6至12歲
教學目標:感恩之心、堅忍的精神、友誼、同情心
課程焦點:戶外模擬視障體驗、為失明學生籌辦同樂日
關於JEMS Learning House
英語授課的JEMS Learning House,由擁有豐富教學經驗及教學熱誠的馬露明校長所創立,致力發展及提升12歲以下兒童的品德培育,令他們成為傑出社會小成員。「JEMS」所代表的,正是「Junior Excellent Member of Society」的意思。JEMS的品德教育着重於道德、社會及公民教育,教育中心課程內共有三個核心元素,由認識自己的身分開始(Identity),到學習與人建立關係(Relationships),從而身體力行回饋社會(Community)。JEMS相信孩子能擁抱正確的價值觀,盡展潛能,定能成為才德兼備的卓越領袖,令社會,令世界更加美好。如欲查詢詳情,歡迎致電3188 1516或瀏覽www.jems.com.hk。
發稿:JEMS Learning House
代行:一口田有限公司
傳媒查詢:
Miss Adrienne Wong    9450-9757
Miss Jackie Liu             3583-3300
Fax: 3583-1331            E-mail: info@seedland.hk
FOR IMMEDIATE RELEASE                                                              25th May 2011
Through blindness, the Junior Excellent Members of Society will see light. Introduce your children to a summer of compassion, gratitude and friendship via the learning experience provided by JEMS, the experts in Character Education.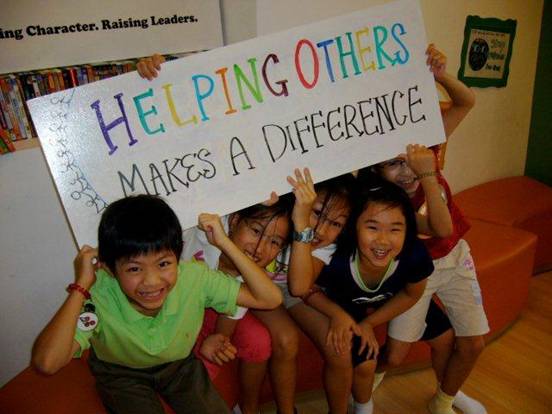 "The only thing worse than being blind is having sight but no vision," said Helen Keller, a deaf and blind author, political activist and lecturer who has left tremendous inspirations for the abled and disabled.
All parents and educators know that the best education for children comes from first-hand experiences. Is there a better way of teaching children the value of eyesight – "the windows to the soul" – than through actual experience of blindness? JEMS Learning House, an English-speaking, after-school learning community that provides Character Education for children up to the age of 12, is running a summer programme that helps children discover their own identity, their responsibility to society and the importance of respect to others, using "blindness" as a major theme.
Certainly, sympathy allows human beings to be responsible for the less privileged. However, to Christine Ma, the Founder and Principal of JEMS Learning House, prompting sympathy in children is but the first step; nurturing empathy and compassion is the real goal. Her end is to make every child a Junior Excellent Member of Society who is confident, responsible, compassionate and ready to serve the community. In the JEMS Summer Programme "Blindness Brings Gratitude to Light", children will understand and in turn, appreciate how a determined visually impaired person can overcome obstacles in daily life through the stories of the well-known role model, Helen Keller.
Apart from learning with teachers in the classroom, JEMS students will approach the experience of blindness by stepping into the shoes of someone who is blind by embarking on a journey through a simulated jungle in complete darkness at Crossroads International's Blind X-perience. JEMS students will apply all lessons learnt at the end of the programme by hosting a fun day for students of Ebenezer School & Home for the Visually Impaired. With an experiential journey and a first-hand encounter with visually impaired children, JEMS students are expected to gain a thought-provoking experience in the summer. The results would be heartfelt gratitude for what they have been given, a more optimistic spirit, a perseverant attitude, and true empathy for those who are different.
In addition to the summer-long programme for children aged 6 to 12, a more basic 5-day programme has been designed for kindergarteners of 3 to 5 years old, called Junior JEMS. This Junior JEMS Summer Programme substitutes the complete blindness simulation journey with an easier blindness experience with special glasses that simulate the effects of various kinds of visual impairment. The blindness experience for kindergarteners focuses on providing exposure instead of full immersion. The programme strives to deliver the key messages of Uniqueness, Empathy and Thankfulness in a way that little children can put themselves in the shoes of the visually impaired. With life-changing exposure to the visually impaired community, Junior JEMS students would learn to be grateful for what they have and realize that everyone is born to be unique.
For young learners of all ages, these unique lessons in blindness are going to be real eye-openers that inspire new visions of life's meaning.
JEMS Summer Programmes:
"Keep the Blind in Mind" (5-day programme)
Ages: 3 to 5
Lessons: Uniqueness, Empathy, Thankfulness
Highlights: Blindness simulation games, Week-long journal of thoughts
"Blindness Brings Gratitude to Light" (10-day programme)
Ages: 6 to 12
Lessons: Gratitude, Perseverance, Friendship, Compassion
Highlights: Blindness simulation outing, Hosting of fun day for blind students
About JEMS
JEMS Learning House is an English-speaking, after-school learning community that focuses on Character Education for children up to the age of 12. The vision of JEMS is to see each child become a Junior Excellent Member of Society. JEMS focuses on building character and raising leaders. At JEMS, Character Education comprises of moral, social and civic education. Their unique curriculum covers three key learning areas that are taught progressively starting with the child's Identity, onto close Relationships, and then the Community. JEMS's child-focused curriculum aims to develop a child's sense of identity, equipping them with strong social skills to build solid relationships, and promoting them with opportunities to serve the community. JEMS believes that education goes beyond knowledge and skills acquisition, education is developing children to be their personal best, equipping them with strong values to make the right decisions, and preparing them to become great leaders to make a difference in the world. For enquiry: 3188 1516 or www.jems.com.hk.
Released by:
Seedland International Limited
On behalf of JEMS Learning House
Media Enquiry:
Miss Adrienne Wong    9450-9757
Miss Jackie Liu             3583-3300
Fax: 3583-1331            E-mail: info@seedland.hk