Please scroll down for English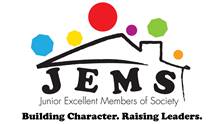 新聞稿(即時發佈)                                          2017年5月15日

致總編輯/港聞版編輯/副刊版編輯/教育版編輯/親子版編輯

品德教育 就在今夏
JEMS Learning House暑期課程現正接受報名
Online version: http://www.seedland.hk/press/jem/1705-Summer_Programme/
課程及新聞稿:Click Here

隨著本教學年度快將結束,向來以道德、社會及公民教育概念作為三把重要鑰匙,以培育「社會傑出小成員」為要任的JEMS Learning House,已經精心設計了多個品德教育暑期課程,包括適合20至30個月幼兒Baby JEMS課程、為K1至K3幼稚園學生而設的Junior JEMS課程,以及適合小一至小六學生的核心課程。課程將多項品德元素融入互動課堂、遊戲及義工活動中,讓一眾學員歡度一個饒富意義的充實暑假。

作為本港品德教育的先驅,JEMS的暑期課程因應導師多年的教學經驗和孩子的年齡而悉心訂制。例如在每星期兩堂的Baby JEMS課程中,幼兒將學習到「分享」及「樂於助人」兩種較易掌握、而在成長中卻是必不可少的品格。Junior JEMS及小學生核心課程則以五天為一單元,每單元學習不同品德元素如責任感、團體合作和自制能力等,家長可因應孩子需要及時間,靈活選擇不同的課程組合。

此外,JEMS Learning House特別與多家慈善機構合作,讓學員從體驗式學習中深刻地領會課程的品格素質,加強學習成效。例如以「關懷」為主題的Junior JEMS課程便安排學員探訪聖雅各福群會的長者,藉著義工活動學習主動關心身邊家人和朋友的精神。而以「感恩」為主題的小學生核心課程則安排了惜食堂總部的參觀活動,讓學員瞭解香港的貧窮和食物浪費問題,學會在日常生活中常懷感恩之心;另一核心課程以「堅毅」為主題,學員將到訪黑暗中對話體驗館,親身感受失明人士在日常生活中面對的困難和挑戰,從中學習堅強和毅力的重要性。

JEMS Learning House創辦人劉馬露明校長表示:「暑假是孩子從繁重學業中稍事休息的寶貴時間,但品德教育卻無季節之分。藉著暑假的黃金機會,我們希望為孩子提供連貫及包含更多體驗元素的課程,這將有助深化學習,將所學的良好品德融會貫通,在生活中實踐出來!」
JEMS暑期課程現正接受報名,於5月31日或之前報名更可享9折優惠,請即登入JEMS Learning House 網站(www.jems.com.hk)或致電3188 1516瞭解詳情。
關於JEMS Learning House
英語授課的JEMS Learning House,由擁有豐富教學經驗及教學熱誠的劉馬露明校長所創立,致力發展及提升十二歲以下兒童的品德培育,令他們成為傑出社會小成員。「JEMS」所代表的,正是「Junior Excellent Member of Society」的意思。JEMS的品德教育著重於道德、社會及公民教育,教育中心課程內共有三個核心元素,由認識自己的身分開始(Identity),到學習與人建立關係(Relationships),從而身體力行回饋社會(Community)。JEMS相信孩子能擁抱正確的價值觀,盡展潛能,定能成為才德兼備的卓越領袖,令社會,令世界更加美好。查詢:3188 1516或www.jems.com.hk
發稿:JEMS Learning House     代行:一口田有限公司
電話:3583 3100  傳真:3583 1331 電郵:info@seedland.hk
如欲查詢詳情、索取照片或安排與JEMS Learning House代表進行專訪,歡迎致電3583 3310與Miss Heidi Lam聯絡。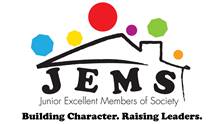 For Immediate Release                                                     15 May 2017
Build your child's character values this summer:
JEMS Learning House's summer character programmes
now open for registration
Online version: http://www.seedland.hk/press/jem/1705-Summer_Programme/
Programmes and press release: Click Here
As the academic year will be concluding soon, JEMS Learning House which is devoted to nurturing Junior Excellent Members of Society with right moral, social and civic values, has designed a series of character programmes for the coming summer holiday. It includes Baby JEMS programmes for pre-school children aged 20-30 months, Junior JEMS programmes for K1-K3 students, as well as core programmes for P1-P6 students. The programmes combine character elements with interactive classes, games and volunteer activities, so as to create a fun and fruitful summer for students.
As the pioneer in character education in Hong Kong, JEMS boasts a group of experienced teachers, who thoughtfully design the summer programmes to suit children of different age groups. The Baby JEMS programmes which offer 2 classes per week, for instance, introduces to pre-schoolers the virtues of "sharing" and "helping others", two character qualities that are easier to grasp and fundamental to children's growth. The Junior JEMS programmes and core programmes for primary students are 5-day courses, each one with a character quality as its central theme, such as responsibility, teamwork and self-control. Parents can flexibly choose programmes based on the needs and schedules of their children.
In addition, JEMS Learning House partners with various charitable organizations to incorporate experiential learning into its programmes, so as to maximize students' learning efficiency. For example, to accentuate the theme of "caring", the Junior JEMS programme arranges students to visit the elderly at St. James' Settlement. The volunteer experience would let students learn about how to care for family members and friends around them. The core programme themed "gratitude" arranges students to visit the headquarters of Food Angel, where they could understand the situation of poverty and food wastage in Hong Kong, and learn to be thankful for all that they have. Another core programme themed "perseverance" brings students to the Dialogue in the Dark Experiential Exhibition, where they would experience the difficulties and challenges of visually impaired people, and learn about the importance of perseverance.
Mrs. Christine Ma-Lau, Founder and Principal of JEMS Learning House, shared, "Summer holiday is the valuable time when children take a break from academic activities, but character education takes place all year round. The long holiday allows us to arrange consistent programmes incorporating more experiential learning elements to deepen students' learning. We hope students could successfully integrate the newly learnt character qualities and apply them in daily life."

JEMS' summer programmes are now open for registration. Enrol on or before 31 May to enjoy a 10% early bird discount. Please visit JEMS Learning House's website (www.jems.com.hk) or call 3188 1516 for more details.
About JEMS Learning House
JEMS Learning House is an English-speaking, after-school learning community that focuses on Character Education for children up to the age of 12. The vision of JEMS is to see each child become a Junior Excellent Member of Society. JEMS focuses on building character and raising leaders. At JEMS, Character Education is comprised of moral, social and civic education. Their unique curriculum covers three key learning areas that are taught progressively starting with the child's identity, onto close relationships, and then the community. JEMS believes that education goes beyond knowledge and skill acquisition; education is raising children to be their best, equipping them with strong values to make the right decisions, and preparing them to become great leaders to make a difference in the world. Website: www.jems.com.hk
Released by:
Seedland International Limited
On behalf of JEMS Learning House
Media Enquiries:
Miss Heidi Lam at 3583 3310
Fax: 3583 1331   E-mail: info@seedland.hk