Please scroll down for English
新聞稿(即時發佈)                     2015年5月20日
教育大同論壇2015:「我要真假期」主講嘉賓真情分享
香港兆基創意書院創辦人黃英琦寄語家長:「教育應從小朋友出發!」
Photos: http://www.seedland.hk/press/ediversity/4/
Press release: http://www.seedland.hk/press/ediversity/4/EDiversity_HKSC_C.doc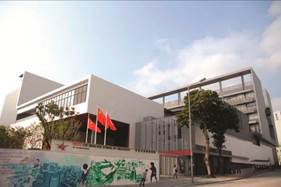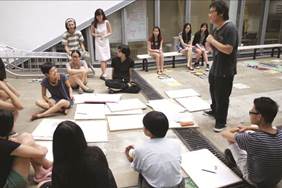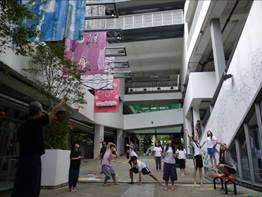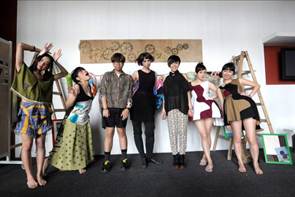 全港首家以研習藝術、設計、文化為主的高中學校香港兆基創意書院,今年成立十周年,近年報讀人數可用「節節上升」來形容,反映本港家長對另類教育的渴求。跳出主流教育,正正是教育大同一直推廣的理念。「創意書院的知音人不多,能夠與理念、目標和價值觀相近的人走在一起,一同向目標進發着實不易。」香港兆基創意書院創辦人黃英琦這番話,說明了她連續兩年支持教育大同這論壇的原因,今年她將出席2015年6月28日(活動第二日)的論壇,主講題目為「有真假期,更要有創意教育。」
黃英琦認為,每個孩子都是獨立個體,都有自己的才華,只要給予適當的培訓,自然能發展出自己一片天。「科技日新月異,相信在不久將來,一些程序化的工種將會被人工智能取代;然而『創新』卻是電腦一直未能勝任的工作,亦因而成為最有價值的東西。創新以外,創意書院亦期望能裝備學生成為懂得思考、能洞悉先機、面對轉變仍能積極應對的年輕人。」創意教育在廿一世紀有着無可取替的地位,但本港教育卻並未意識到其重要性。香港兆基創意書院署理校長謝國駿表示:「我們感受到近年越來越多家長對學校表示支持和信任,卻也看到本港教育制度上的種種掣肘。反觀其他亞洲地區,如新加坡藝術學院(SOTA)和韓國的Haja Center都是得到當地政府大力支持的藝術學校,我衷心期望香港有天也能成立相類似的院校。」
很多人把創意與藝術連結起來,謝國駿解釋:「創意是一種思考能力,藝術則是一種表達形式。」黃英琦補充:「修讀創意書院不代表一定要從事藝術或設計的行業,所謂的『學創意』其實是『學一種思維模式』,只要駕馭了這種技能,同學他日不論投身哪個行業,表現都會同樣出色。」今年的論壇主題為「我要真假期」,兩位又如何定義真正的假期?謝國駿表示:「香港這城市一直給我們很多規限,到處都是欄杆,公園內的草地又標示着『不准踐踏』,這一切無形間令我們活在既定的框架之中。要享受真假期,其實不一定要到外地旅遊,只要試試抽離日常生活,有個真正可以休息的空間,例如找片大草地走走,隨心躺下放鬆一下,已可領會假期的快慰。」
黃英琦笑言:「別誤解了假期一定要暫停學習,舉例說,與家人揚帆出海,跳出課室放低書本,卻學習到天文地理等知識,這種『經驗學習』對孩子而言尤其珍貴。其次,我認為假期其實是一種心情,當孩子享受學習過程,認為學習是開心愉快的事,即使每天上學也會覺得是假期吧!」在6月28日的教育大同「我要真假期」論壇中,黃英琦將以實際例子,分享以甚麼方法更能有效促進孩子學習,提升他們的解難能力及學習動機。最後她再三寄語家長,創意從來沒有對錯之分,與孩子溝通應常恪守開放態度,學習從小朋友的角度出發,自可找到一套最適合他們的教育方式。

配合是次論壇,教育大同現正舉辦「我要真假期」Facebook短片大募集,資深傳媒人張宏艷、著名藝人薛家燕、王祖藍、陳明恩、著名編劇林超榮(超人)和著名唱作人徐偉賢、綠色力量創辦人周兆祥博士已率先分享了他們心中的真假期,為活動打響頭炮,立即登入EDiversity教育大同Facebook專頁觀看(www.facebook.com/EDiversity)!
有關教育大同
慈善團體「教育大同」由一群家長在2014年自發成立,旨在集思廣益、聚眾之力,鼓勵家長、教育界以至社會各界重新思考教育,勇於選擇忠於孩子需要的教育模式,共譜教育大同的理想。「教育大同」的成員來自教育界、資訊科技界、傳媒界、商界及法律界,眾人深感本地教育發展逐漸倒果為因,過度着重考試成績,智力以外,學生個別的身心發展需要卻備受冷待。期望透過舉辦會議與各界分享,推廣一些在世界上廣被接受但在香港卻被誤解的教育理念;並透過瞭解孩子及年青人現在和未來的需要,幫助大家在教育方面作出明智和有彈性的選擇。
有關教育大同「我要真假期」論壇2015
為期兩天的「我要真假期」論壇2015將於2015年6月27及28日舉行,由教育大同主辦,中文大學亞太研究所、綠腳丫親子讀書會、香港兆基創意書院及籽識教育全力協辦。活動將集中探討功課與評核的實際效能,思考在沒有功課的假期中,孩子如何可學得更好更多;期望能藉此推動家長與學校選擇減少操練,騰出時間利用創意推展教育。活動請來多位在主流學制中走出不平凡的家長、老師及校長,及多位創意教育實踐者真人剖析真假期可帶來的更大教育及社會效能。論壇首天在中文大學以講座形式分享一眾敢創不同的案例,翌日移施兆基創意書院進行一系列互動環節,讓與會者認識本地創意教育的發展,帶來嶄新的教育體驗。詳情或購票:www.ediversity.org/tc/conference
發稿:教育大同           代行:一口田有限公司
電話:3583 3100             傳真:3583 1331    電郵: info@seedland.hk
傳媒查詢請致電3583 3310或電郵 heidi@seedland.hk 與Miss Heidi Lam聯絡。
For Immediate Release                                                                       20th May 2015
EDiversity "We Need a Break" Education Conference 2015:
Founder of HKICC Lee Shau Kee School of Creativity
Ada Wong shares her philosophy of child-oriented education
Photos: http://www.seedland.hk/press/ediversity/4/
Press release: http://www.seedland.hk/press/ediversity/4/EDiversity_HKSC_E.doc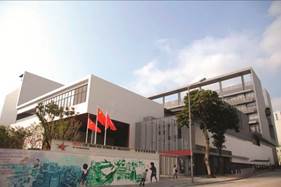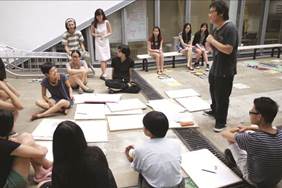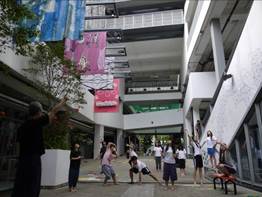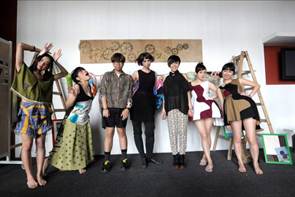 Centring its curriculum on art, design and culture, HKICC Lee Shau Kee School of Creativity (HKSC) is often regarded as a pioneer in local creative education. With its rising number of applications in recent years, the school has witnessed the growing demand for alternative education in Hong Kong for the past ten years since it was established. Such spirit of imagining education beyond the mainstream system is exactly what EDiversity promotes. "There aren't too many people who recognise the rationale of HKSC, and it isn't easy to meet those who share your visions and work toward your goals together," says Ms Ada Wong, Founder of HKSC. That explains why she has supported the Education Conference of EDiversity for two years in a row. This year she is going to join the second day of the conference on 28 June 2015, where she will give a talk on the topic "Creative education – Why & How?".
It is Ada's belief that every child is a unique individual, whose talents can be unleashed and developed as long as apt training is provided. "In this ever-changing technological age, we can easily picture the day when certain operational jobs are replaced by artificial intelligence. 'Innovation', however, is something that computers have never been able to achieve, and thus it is the most valuable asset of all. In addition to innovation, HKSC also hopes to equip students as shrewd, analytical youngsters who can cope with the changes around them positively." Despite the indispensable role of creative education in the 21st century, its significance is hardly reflected in local education. Mr. Wilson Tse, Acting Principal of HKSC states, "While more parents are showing their support as well as their trust on schools in recent years, we also realise the numerous constraints in local educational system. This shows a big contrast to other regions in Asia. For example, the School of the Arts Singapore and Haja Centre in South Korea are both art schools with massive support from local governments. I sincerely hope that one day we can also establish similar institutions here in Hong Kong."
Art is very often associated with creativity, as explained by Wilson, "Creativity is a sort of thinking skill, whereas art is a way of expression." Ada adds, "Studying in HKSC doesn't mean that students must engage in art or design industry. To acquire creativity is actually to acquire a mode of thinking. Once they have mastered this skill, they will certainly excel in whatever career they are devoted to." The theme of this year's conference is "We Need a Break", so how do Ada and Wilson define a genuine holiday? Wilson replies first, "The city of Hong Kong is full of restrictions, with fences everywhere and 'Keep off the grass' signs in parks. All of these somehow confine our way of living, though we might not notice it. To enjoy a genuine holiday, we don't have to travel abroad. Try taking a break from your ordinary life and find a space where you can truly take a rest, such as taking a stroll on a lawn, lying down and relaxing as you like. Something simple as that can already offer a grasp of the great joy of holidays."
Ada also responds, "Some might misunderstand that going on holidays means that learning must be suspended. In contrast, children can have precious 'experiential learning' during a special holiday, say, they might go sailing with their family, step out of classroom and put down textbooks, yet acquire various knowledge ranging from astronomy to geography. Apart from that, I think holiday can also be a state of mind. If children enjoy the learning experience, even normal schooldays can feel like a holiday since they are happy to learn." On 28 June, Ada is going to share some suggestions on effective ways to motivate children's learning, as well as improving their problem-solving skills. Finally she reminds parents there is no right or wrong in creativity. If parents can communicate with their kids with an open attitude, and adopt a child-oriented perspective, they will naturally find the education method that suits them best.
In support of the conference, EDiversity has launched "We Need a Break" Facebook Video Campaign. Celebrities including former news anchor Lavender Cheung, renowned artistes Nancy Sit, Wong Cho Lam, Corinna Chamberlain, scriptwriter Lam Chiu Wing and singer-songwriter Peco Chui, and Green Power founder Dr. Simon Chau, have already joined and shared their ideas about what makes a real holiday. To watch the videos, please visit EDiversity's Facebook page at www.facebook.com/EDiversity.
About EDiversity
EDiversity is a charity organization founded by a group of parents in 2014. It aims to gather the collective effort to encourage parents, educators as well as the public to reexamine the current education system, to allow deviant education modes that suit children's need, and to achieve the ideal of educational diversity. Members of EDiversity come from a variety of backgrounds, including education, information technology, media, business and legal services. They are concerned that local education has taken a wrong direction by over-emphasizing examination results and intellectual performance but neglecting the physical and mental developments of individual students. Via conferences and sharing sections, the organization hopes to promote education concepts that are widely accepted worldwide but misunderstood in Hong Kong; by understanding the current and future needs of children and youngsters, it also strives to offer wiser and more flexible choices in education.
About EDiveristy "We Need a Break" Education Conference 2015
From 27 to 28 June 2015, "We Need a Break" Education Conference 2015 will be held for two consecutive days by EDiversity, together with co-organizers including the Hong Kong Institute of Asia-Pacific Studies of the Chinese University of Hong Kong, Hapi Reading Club, HKICC Lee Shau Kee School of Creativity and La Violet Education. The event will investigate the actual effectiveness of assignments and assessments, and explore how children can learn more and better on an assignment-free holiday. It will also invite parents, teachers and principals who have adopted extraordinary approaches within mainstream institutions, as well as practitioners of creative education to testify the educational and social benefits resulted from taking real breaks. The first day of the conference will take place at CUHK, featuring talks on cases of unique educational attempts, whereas the second day will be comprised of a series of interactive activities at HKICC Lee Shau Kee School of Creativity, introducing the latest development of local creative education and bringing an innovative education experience to participants. For details and ticketing, please visit: www.ediversity.org/tc/conference.
Released by: Seedland International Limited
On behalf of EDiversity
Media enquiries:
Tel: 3583 3100                  Fax: 3583 1331    E-mail: info@seedland.hk
Contact person: Please contact Miss Heidi Lam at 3583 3310 or email to heidi@seedland.hk.