Please scroll down for English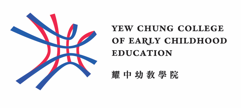 耀中幼教學院新任校長袁海球教授向傳媒朋友問好
Online version: http://www.public.seedland.hk/press/YCCECE/1909-Letter/
Press release and Photos: Click Here (OneDrive) or Download (Zip)
致:各傳媒朋友
本人深感榮幸接任耀中幼教學院校長一職,有機會加入亞洲第一亦是唯一一家幼教專科高等學院。我與專業竭誠的團隊承諾全力帶領學院再創高峰,令學院成為優質幼教的中堅份子。
幼兒教育是全人教育及發展的基礎。我們樂見過去多年,世界各地對幼兒教育愈趨重視,這對幼教工作者來說是極大的鼓舞。耀中幼教學院以耀中教育機構為根基,致力培訓新一代充滿熱誠及創意的幼教專才,引領香港以至其他地方的幼教學界邁向新紀元。
我將會與我們國際級學術團隊緊密合作,拓展在不同學校及組織的幼教合作夥伴網絡,並引導學生實踐學業上及工作上的目標。另外,本人將會善用逾20年教育研究的經驗,為幼教界持份者爭取更多資源進行研究及合作,以及發掘及開發研究為本、適合學生的課程及教學法。
學院自2019年7月營運以來,幼兒設施「Pamela Peck Discovery Space」一直是學院的重點項目。這項設施可以促使我們的師生、幼兒照顧者、幼教從業員及社區攜手合作,為職前及在職教師的訓練產生協同效應,並加強社區參與。設施同時為我們提供第一手學術研究數據,整合研究與實踐,鞏固學院作為亞洲首屈一指的幼兒教育機構的地位。
本人期待與各位繼續保持聯絡,時刻分享學院的發展並攜手合作。專此奉達,敬頌
鈞安
耀中幼教學院校長
袁海球教授
PhD, MA(Ed), PGDE, BA
2019年9月12日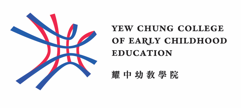 12th September 2019
Greetings from the new President of Yew Chung College of Early Childhood Education Professor Allan H.K. YUEN
Online version: http://www.public.seedland.hk/press/YCCECE/1909-Letter/
Press release and Photos: Click Here (OneDrive) or Download (Zip)
Dear friends of the media,
It is my greatest honour to serve as the new President of Yew Chung College of Early Childhood Education (YCCECE) and to have the opportunity to join the first and only specialist higher education institution in ECE in Asia. It is with my devoted team that we pledge to give our best in leading the College to new heights in becoming a centre of excellence in ECE.
Early Childhood Education is the foundation of holistic education and development. It is indeed encouraging for early childhood educators that early childhood development has gained more and more attention globally over the past decade. Built upon the strong foundation of Yew Chung, YCCECE is deeply committed to nurturing a new generation of passionate and innovative ECE leaders who will usher us in a new era of ECE in Hong Kong and elsewhere.
I will work closely with our strong international academic team to expand our network of ECE partners across schools and organisations to guide our students in pursuit of their educational and career goals. Also, it is my plan to capitalise on my more than 20 years of experience in educational research to strive to gain more resources for research and collaborate with ECE stakeholders, as well as to explore and develop research-based curricula and pedagogies suitable for all students.
Operating at the College since July 2019, the "Pamela Peck Discovery Space" is the College's flagship project. This onsite facility enables YCCECE teachers, students, caregivers, practitioners, schools and the community to work hand in hand, creating synergy between pre-service and in-service teacher training, as well as community engagement. It also serves as an important hub in which we could gather first-hand academic evidence and integrate research and practice, fortifying the College as a trailblazing institute in Asia.
I look forward to updating you with further developments of the College and exploring opportunities of working together very soon.
Best regards,
Professor Allan H.K. YUEN
PhD, MA(Ed), PGDE, BA
President